HelloContainer is the digital solution for exporting your sea containers
Book a sea container effortlessly? From contact with carriers to drawing up quotations and providing export documents. HelloContainer digitizes administrative actions, so that everything you need comes together in one place.
Via our platform you can arrange the entire container transport from A to Z. You are in control: intermediaries and piles of paperwork are unnecessary. This way you save a lot of time, money and resources. Efficient, isn't it?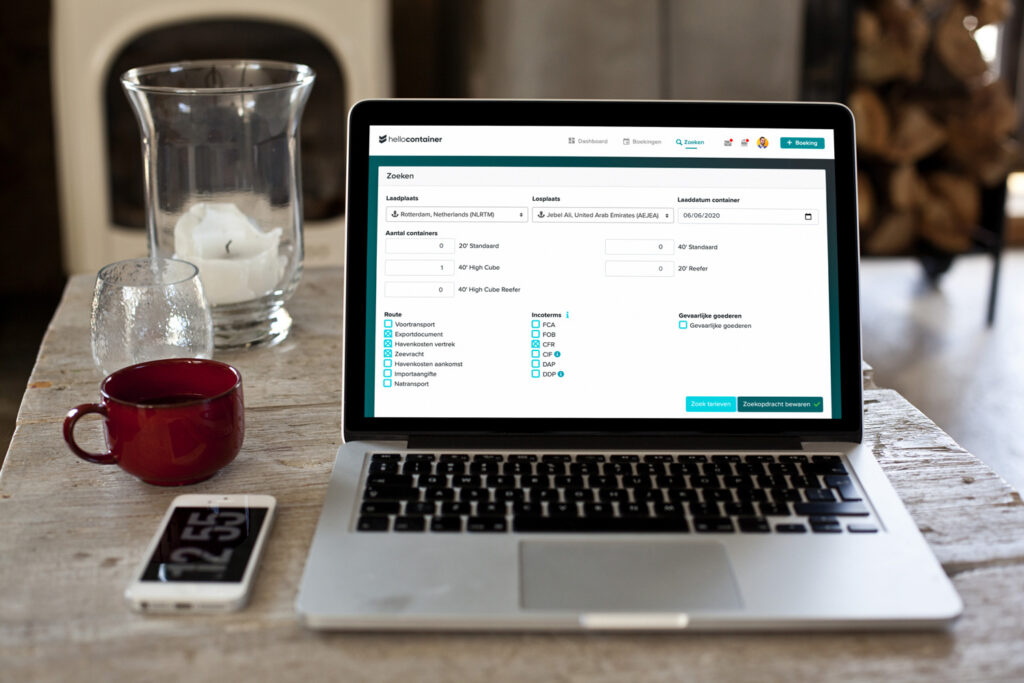 Comparing prices of export containers?
HelloContainer is the first online comparison & booking system for sea containers. We work cheaper and more efficiently than other providers and contribute to making shipping more sustainable. How do we do that? These are our pillars:

Save instantly
Hours of phone calls, piles of paperwork and mediators are a thing of the past. HelloContainer, hello advantage.

Compare providers
With so many providers it is quite difficult to find the right match. Our clear overview makes it easy to compare different shipping company services and find the best container.

CO2 indexation
Our cooperation with the European Institute for Transport and Living Environment ensures that we have an overview of the amount of CO2 emissions per shipping company.

Add trucking
In addition to sea transport, do you also need trucking to get your goods to the right place? HelloContainer provides you with an overview of all the options, that you can also book with us.

Simplify your paperwork
Enter contracts, export declarations, EUR1 or other documents. Our digital system makes it all a snap. Our experts check and legalize all documents.

Additional services
HelloContainer is also available for insurance, conditions, agreements, track & trace (container tracking) options and the option to keep customers up to date.